CZC's PHASE TWO 2017-18 Fundraising Appeal
December 19th, 2017:  This has been a whirlwind year for Corvallis Zen Circle.  After many months of effort, we are finally within days of closing on the purchase of the Sangha Jewel Zen Center in Corvallis.  It has taken a huge amount of work to find an affordable site, to secure the necessary city permits, and to create the detailed plans for the required renovations. Our architectural and landscaping improvements honor our aspiration to offer a community refuge that is an enduring, tranquil space for all.
We are appreciative for everything accomplished so far – and we still have a long way to go.  Our current funds are sufficient for Phase One, which covers all the initial permitting, renovations, and upgrades required to use the Sangha Jewel hall for weekday practice. At this writing, our Phase Two fall appeal has raised approximately $14,000 towards the $250,000 needed to build the Sangha Jewel zendo, which will accommodate the growing numbers for our Sunday service.
Thank you to all who have already contributed to the fall capital appeal. Please accept our deepest gratitude.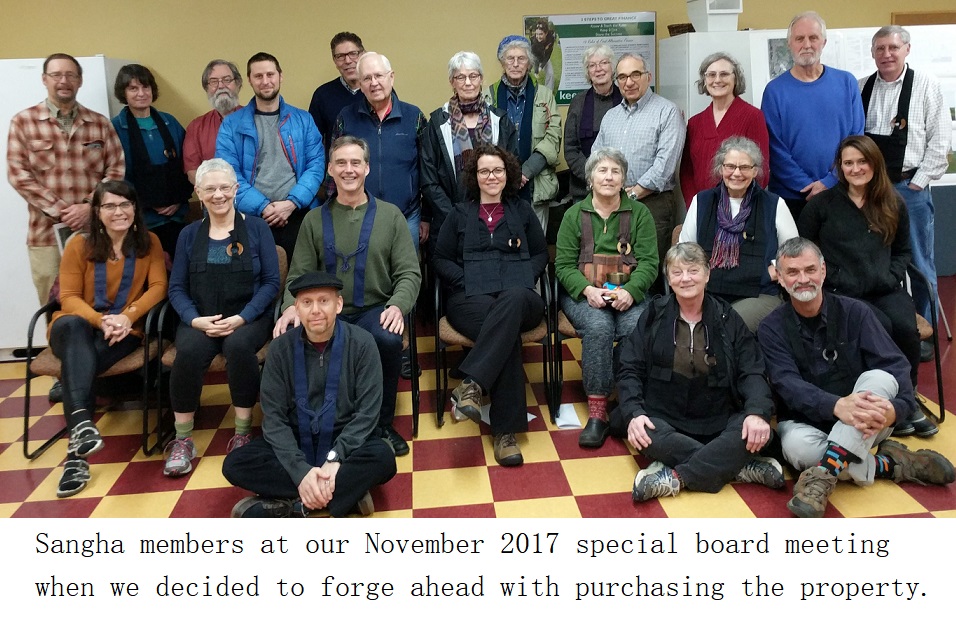 Progress Toward PHASE TWO $250,000 Goal