10 ways to Connect with Corvallis Zen Circle/Sangha Jewel Zen Center
 * Attend Services
Sunday Service
10 AM-12 PM
Corvallis Yoga Center 111 NW 2nd Street Corvallis, Oregon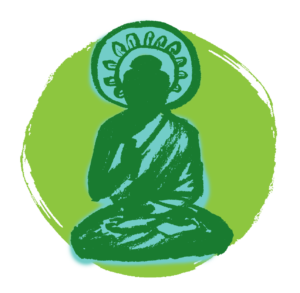 Monday Morning Zazen
Dharma Garden Zendo (call 541-231-9352 for location)
Meditation (zazen) 9:00-9:45AM
Tuesday Evenings
Dharma Garden Zendo (call 541-231-9352 for location)
Meditation (zazen) 6:30-7:00PM
Zen discussion 7:00-8:00PM
Thursday Evenings
Dharma Garden Zendo (call 541-231-9352 for location)
Chanting 6:30-7:00PM
Meditation (zazen) 7:00-8:00PM
Interviews with Mushin offered during many Thursday zazen periods. See weekly newsletter for current week's activity.
* Help With Service Set-up
Call Pam for more information: 541-231-9352
Please check the "Events" section on the Home page for current offerings.
Zazenkai –  one day retreats in silence, offered monthly, with seated and walking meditation, chanting service, work practice (samu), zen style lunch (oryoki) and individual meeting with our teacher (daisan)
Work-A-Day Sesshin Monday thru Saturday – During the week we bring the tools of our practice alive in our ordinary routines. The modified retreat schedule combines a work week with more intensive Zen practice.
3-5 day retreats (sesshin) held several times a year
* Attend an Orientation
How to get Started Meditating
You've been curious about meditating but you don't quite know how to get started.  Easy!  Come to one of our monthly orientation sessions.  (See the schedule on our Home page for the next Orientation.  We have one Orientation each month from 9-10 AM at the downtown Yoga Center, 111 NW 2nd Street.)  You don't need to know anything about meditation before coming! If you plan to come to orientation please send an email to Heather at hkrimsly@gmail.com
In about 40 minutes you will learn 4 things:
The correct posture for sitting meditation (This is really important for comfort and alertness)

We demonstrate how to sit on a cushion (called a zafu)
We demonstrate how to sit on a bench (called a seiza bench)
You can test different cushions and benches to see which works best for you
You can also sit on a chair if you prefer
Once you have selected your meditation supports we demonstrate the correct position for head, shoulders, arms, hands, back, hips, knees and legs

By the way – you don't have to be able to sit in a Lotus position (most of our Sangha doesn't)

How to breathe
How to observe your thoughts
How to bow
You will also learn what to expect during our service.  Our Sunday Service directly follows Orientation. As we practice Zen, our goal is to be fully present in all moments.  Our brains try to take us out of the moment by worrying about things like "am I doing this right"; or by planning or analyzing something we need to do in the future; or by fantasizing about Hawaii, or that guy or that gal, etc. So we practice to help break our conditioned responses…
And we share this with our meditation community (called a Sangha)
The best part…you can't make a mistake but you will learn to smile at yourself.
* Support PHASE TWO 2017-18 Fundraising Appeal
Thank you to all who have made donations towards our collective vision of having a brick and mortar Sangha Jewel Meditation Hall. To find out more and to stay tuned to the latest developments, please click here for current updates and to donate.
* Sign up for Weekly Newsletter
* Find Community Groups led by Sangha Members
Mindfulness on Campus
Anyone on the OSU campus is welcome to attend mindfulness meditation on the 5th floor of Snell Hall.See the current schedule.
Insight Meditation at the UU
Basic vipassana (insight meditation) teachings and practice are offered at the Unitarian Universalist Fellowship on Circle Blvd., Friday mornings from 10:15 – 11:15 am. We also look into "What is vipassana? What is Zen? How might they inform each other?" For more information, contact Doryu, maryleigh.burke@gmail.com.
* Engage With Buddhist Responding
* Sangha Jewel Zen Center on Social Media
  Facebook Link  /  Instagram Link
Join our online SJZC  community by visiting, posting, and commenting. It's fun and interesting to virtually connect with people near and far.